---
---
Fun Pics……
---
Our Frenchies are truly our kiddos…. They are spoiled rotten and are up under our feet every minute of the day.  They live very pampered lives…. And they make friends with everyone they meet!
We hope you enjoy the pictures!
---
---
Scooby, having a treat!
---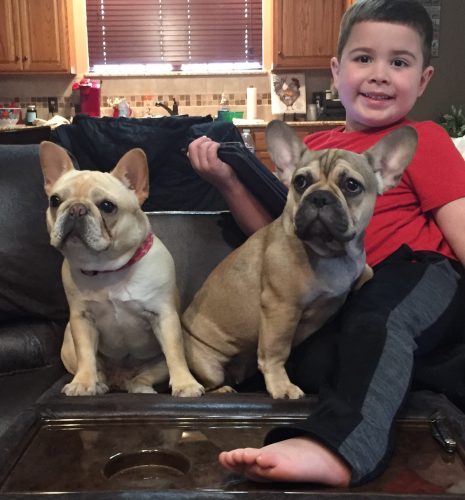 Piper & Scooby hanging out with Isaic
---
---
Scooby goes to the vet!
---
Piper's First Birthday!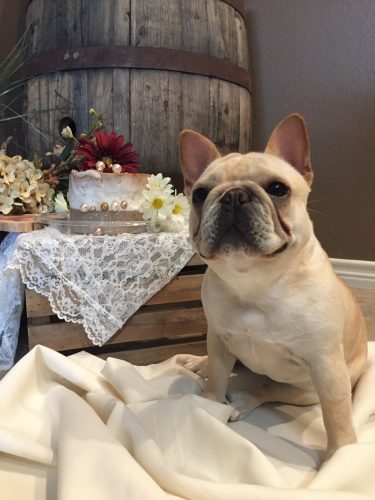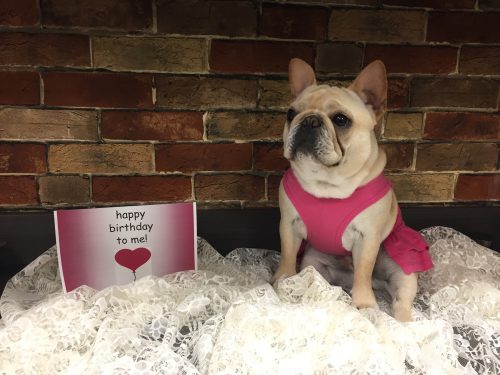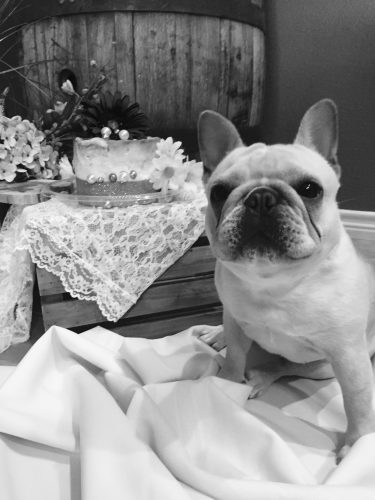 ---
Ok, we are hooked!
And now there are THREE little Frenchies!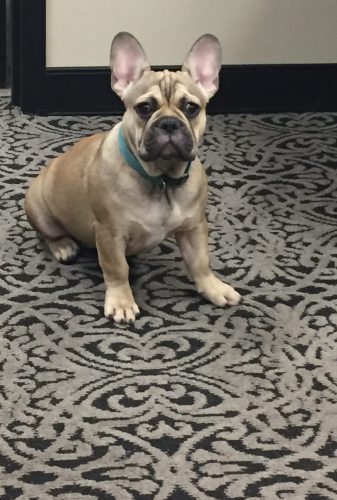 Meet SCOOBY Ya'll!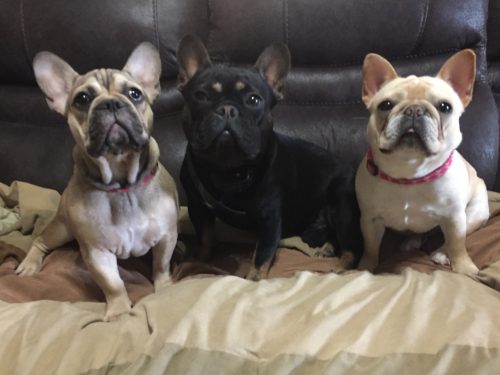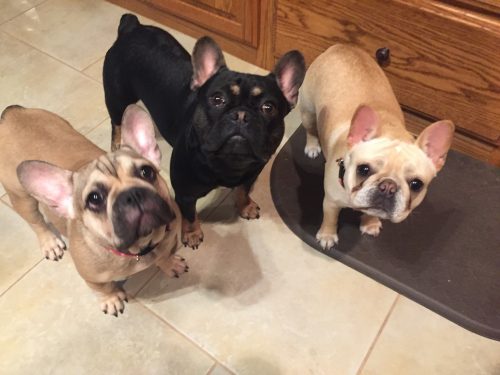 ---
We are expecting a new grandbaby!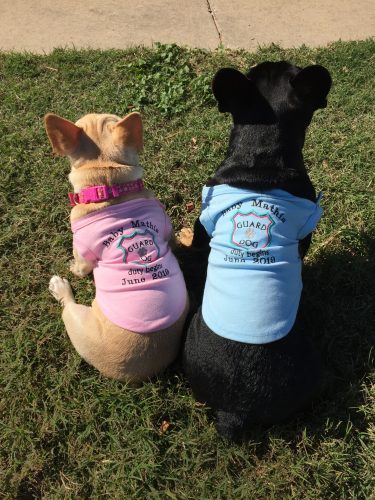 Piper and Remy announce that we will be expecting a new Grand Baby in June 2019
Piper helps Barbi redo the rocking chair to get ready for the baby!
---
Merry Christmas from our family to yours!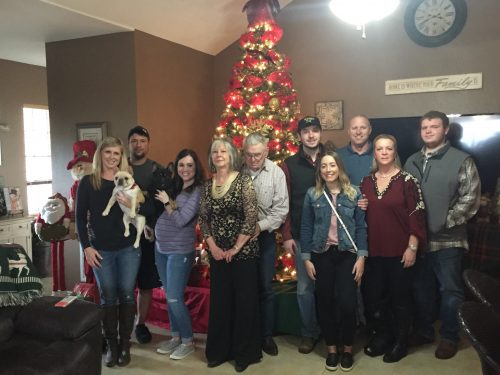 Piper and Isaic are ready for Santa!
---
The Princess is enjoying the fire!
---
Remy and Piper "GO TO WORK"
Remy and Piper LOVE to go to the office! They have several human friends that they absolutely love to see!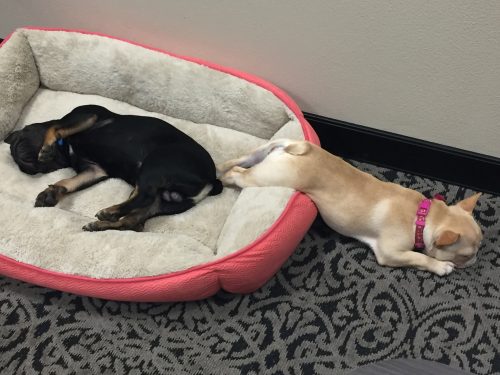 Piper has had a "RUFF" day
---
---
Frenchies hanging out with the Mastiff!
---
---
And then there were TWO little Frenchies!
Meet Remy!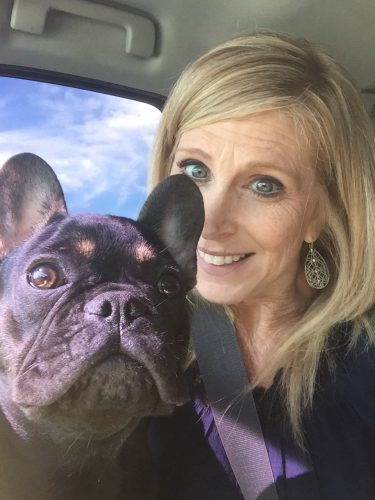 ---
---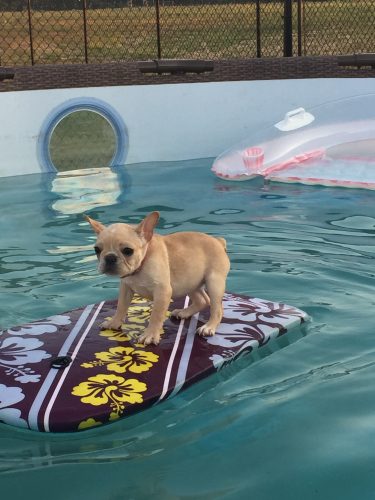 Piper doing a little SURFING!
---
---
Piper goes to PETSMART
---
Piper goes to the office!
Older Piper: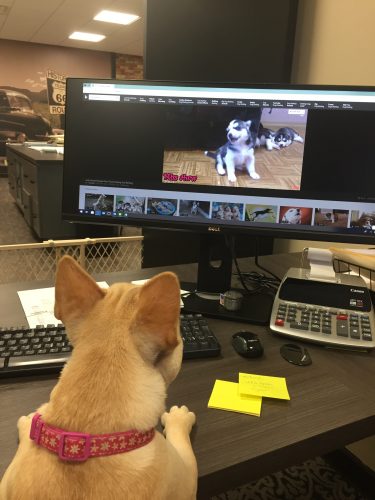 Hard at Work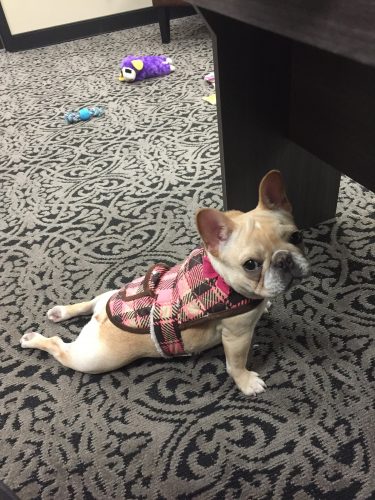 Fitting in a few PILATES
Piper and grandson Isaic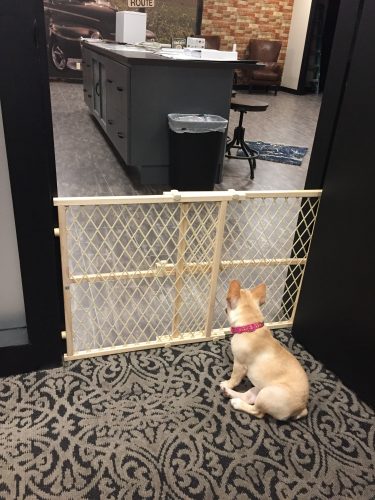 Hoping someone will let her out!
Baby Piper:
---
"BABY PIPER"
---
Our Very FIRST FRENCHIE!
Meet Piper….