15:40:49
---
---
"Available Puppies"
AKC Registered
 please email for details!
deanna@turbofrenchies.com
---
CeCee  x Milk Man
(Milk Man is owned by Thunder French Bulldogs and Phoenix's Frenchies)
DOB 08.17.21
Platinum babies
These babies are TOP OF THE LINE
Dad is Milk Man- who is a son of the famous MAUI
Mom is CeCee- who is a daughter to the very well known LUTHER
These babies are priced accordingly to their DNA- they are all three true little gems….
It will be a pricey investment, but it will take your breeding program to another level
$15k and up
---
"Cotton Candy"
Platinum Fluffy Carrier Girl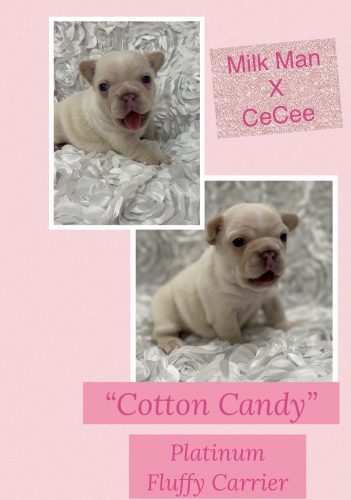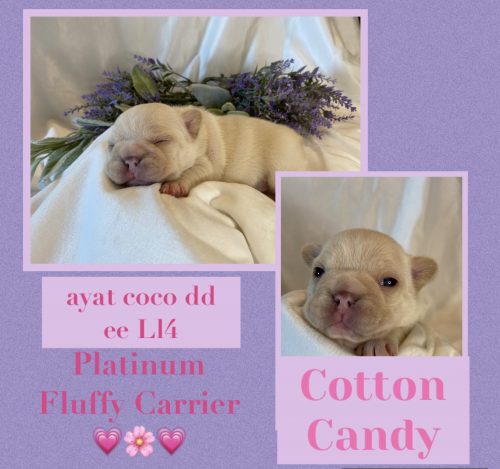 ---
"Chip"
Platinum Fluffy Carrier Boy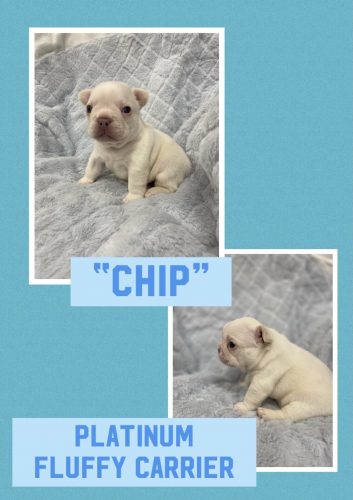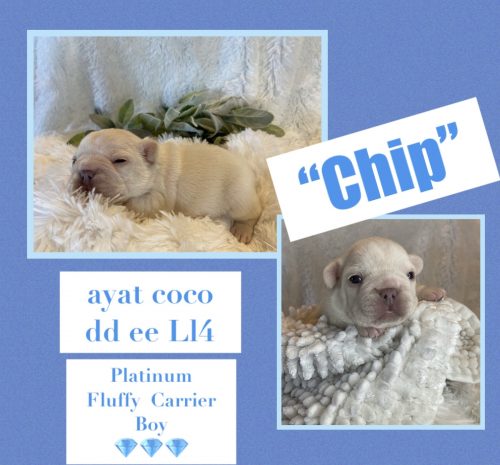 ---
"Chili"
Platinum Boy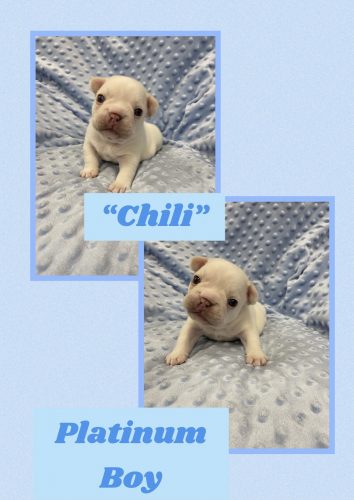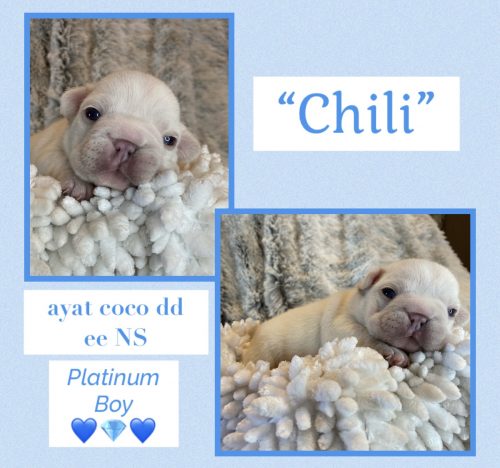 ---
Piper x Remy

---

Babies are HERE!

DOB 08.27.21

AKC Registered

---

"THELMA"– RESERVED

This girl will be going to Kentucky soon to be with her new family!

---

"LOUISE"- available

$5,500

---
Scoobs x Cowboy
puppies due Oct 2021
This is a repeat breeding- this pair produced exceptionally nice puppies in the past litter
Cowboy is owned by BATPIG FRENCHIES
---
The following breedings taking place in September 2021:
Maybel x Ammo
This will be an incredible match up-
expecting all sable lilacs and lilac and tans
Maybel is daughter of Chewy
and
Ammo is son of Trigger
Litter will have OUTSTANDING pedigree that can boost a breeding program
Emmy x Remy

This is a repeat inhouse breeding…

This pair produced some super nice, well structured babies together

and also produced a lilac, in which we were very proud of!!!
Kira x Fort Knox
This litter will produce the exotic/rare colors and top of the line pedigrees
All puppies will carry TESTABLE CHOCOLATE
expecting: blue and tan, lilac and tan and some pieds!
Fort Knox is owned by TEXAS ELITE and NVOUS FRENCHIES
---

Pricing for our puppies

Prices will be set according to color, parents, pedigrees

AKC Registered

We produce great family companions, as well as top of the line quality for breeding programs
---
Please email Deanna@turbofrenchies.com 
for information regarding the waiting list
---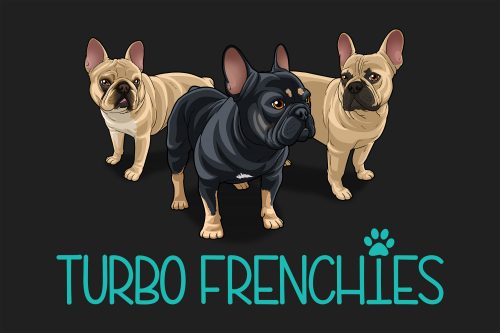 Please email
Deanna@turbofrenchies.com for information